Starting 8/23/21: Due to the current COVID situation, in ADDITION to our in-person meetings at Allandale, Zoom is back Mon-Sat at noon and Mon-Fri at 7pm. The in-person & Zoom meetings are independent of each other. SAME ZOOM LOGIN AS ALWAYS: http://allandalegroup.org/meeting
Additionally, due to little or no attendance, the Friday women's and the Saturday noon in-person meetings are temporarily suspended. 
For self-moderated meetings the meeting script link: https://allandalegroup.org/script
If there is no moderator members may use the online meeting script link to have a meeting.  Screen sharing is only possible with a moderator account. We will NOT be sharing the moderator account login.
We have moderators for these times and days:
Noon to 1PM (Central Time) Monday – Saturday
7PM to 8PM (Central Time) Monday – Friday
Meeting link: meeting
Meetings created & managed by Men of Allandale
This will be an online meeting you may login anonymously to share you must enable your microphone.
You may be asked to install something and give permission to access video and microphone. If you feel this is an intrusion just listen and chat.
You can point your phone at this QRcode to donate . If you are on your phone: press and hold for menu option to open in the paypal app.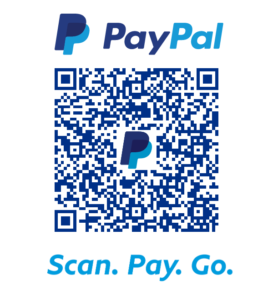 If you want  the Ausi 24 hour meeting: https://zoom.us/j/2923712604