IN ADDITION to our in-person meetings at Allandale, Zoom is back Mon-Fri at noon and now Mon & Wed at 7pm. The in-person & Zoom meetings are independent of each other. SAME ZOOM LOGIN AS ALWAYS: http://allandalegroup.org/meeting
*Due to little or no attendance, the in-person Tuesday-Saturday noon, and Tues, Thurs, Fri 7pm meetings are temporarily suspended. 
For self-moderated meetings the meeting script link: https://allandalegroup.org/script
If there is no moderator members may use the online meeting script link to have a meeting.  Screen sharing is only possible with a moderator account. We will NOT be sharing the moderator account login.
We have moderators for these times and days:
Noon to 1PM (Central Time) Monday – Friday
7PM to 8PM (Central Time) Monday – Friday
Meeting link: meeting
To donate to the 7th Tradition, just point your phone to this QRcode below. If you are on your phone: press and hold for menu option to open in the PayPal app.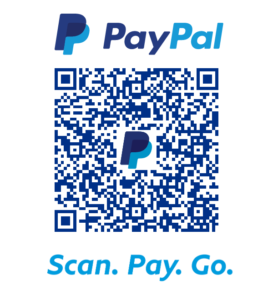 If you want to join the "24hr International Marathon Meeting", click this link: https://zoom.us/j/2923712604
YOU NEVER HAVE TO BE ALONE!
Register early for the 75th Tx State AA Convention in AUSTIN…June 17-19, 2022. Great speaker lineup!
Click here for more details