Please note our updated IN-PERSON meeting schedule:
Mon-Fri at noon: room 100.
Men's meeting – Monday at noon: room 107.
7pm meeting – Mon, Tues, Wed: room 113.
ALLANDALE ZOOM –  The 7pm Zoom meeting is going strong. Login at: http://allandalegroup.org/meeting
If you'd like a copy of the Allandale Group Conscience or Steering Committee meeting minutes, please email admin@allandalegroup.org
If you'd like more local Zoom options, take a look at the Intergroup website: https://austinaa.org
For self-moderated meetings, the meeting script link: https://allandalegroup.org/script
If there is no moderator, members may use the online meeting script link to have a meeting.  Screen sharing is only possible with a moderator account. We will NOT be sharing the moderator account login.
To donate to the 7th Tradition, just point your phone to this QRcode or scroll down and click on the "donate" button. If you are on your phone: press and hold for menu option to open in the PayPal app.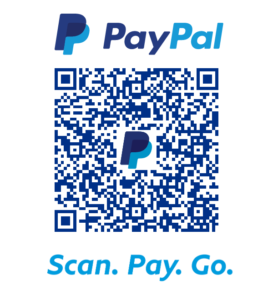 If you want to join the "24hr International Marathon Meeting", click this link: https://zoom.us/j/2923712604
YOU NEVER HAVE TO BE ALONE!